THE GOVERNMENT OF FREELONIA

Freelonian Popular Assembly(FPA)


Freelonian Popular Assembly (FPA) consists of 15 members, who are
elected for three years, from our provinces. This elections are held
simultaneously with the elections of the Sultan. The founding and currently
ruling FPA is formed in 9 December 1996, by the initiative of our Sultan
Ibrahim. FPA is the basic institution of Freelonian governmental structure. All
decisions related to the Sultanate of Freelonia are made by the FPA.
Cabinet is formed by and from its MP body.



Elections


Freelonian elections are two fold: people vote for both the Sultan and other
candidates on the same day. All citizens of Freelonia can stood for the
Parliament in these elections. But there are some restrictions for being
candidate for the Sultanate post. These rules are:
* The candidate should be either a founder, or should be supported by one
third of the whole population.
* The candidate should be over 20 at the election date.
* The candidate should have a deep knowledge of Freelonian history.

The Freelonian Government consists of a sultan -the head of the state and
the government, and four ministry branches, which are specialized in some
parts of governmental activities.

The Cabinet is elected out of the Freelonian Popular Assembly (FPA), which
is embodied by 15 elected representatives of the people. The first elections
took place during November 1998. The Sultan is always ready for elections,
and he is not an authoritarian ruler or a dictator.

Cabinet is elected for three years, and it is elected by citizens. Cabinet
members elected by citizens automatically get a seat in FPA and no need for
approval. However if the elected cabinet does not work then The Sultan may
propose a new one to the vote of FPA. The approval of the Cabinet needs
1/2+1 majority of MP votes. Otherwise the new list of Cabinet should be
offered by the Sultan. This can be retried four times. After the fourth one, if
there is no success for establishing Cabinet, the elections is renewed.


MEMBERS OF THE CABINET:

THE SULTAN
MINISTER OF FOREIGN AFFAIRS: BIRSEN ERDOGAN
MINISTER OF INTERNAL AFFAIRS: SAIT TOKEL

MINISTER OF CULTURE
: ERDEM OFLI
MINISTER OF STATE: SIMTEN COSAR

-------------------------------------------------------------------------------

NEW MEMBERS OF THE PARLIAMENT:

IBRAHIM ABA
SIMTEN COSAR
OZGUR CETIN
BIRSEN ERDOGAN
YESIM KARCILAR
ERSIN KECECIOGLU
ERDEM OFLI
ADEM SIRKECI
IBRAHIM SIRKECI
YESIM SONMEZ
OZGUR TEMIZ
SAIT TOKEL
HANDE YESILBAS
CEM YILMAZ
BANU YUCEL

--------------------------------------------------------------------------------


Email to the Presidency

--------------------------------------------------------------------------------
FREELONIAN ELECTION RESULTS ARE ANNOUNCED ON
FOG (Freelonian

Official Gazette)
!

The Sultanate of Freelonia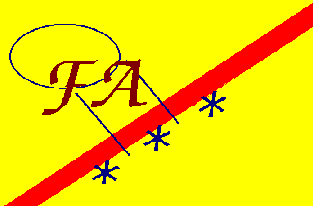 This file is not intended to be viewed directly using a web browser. To create a viewable file, use the Preview in Browser or Publish to Yahoo! Web Hosting commands from within Yahoo! SiteBuilder.